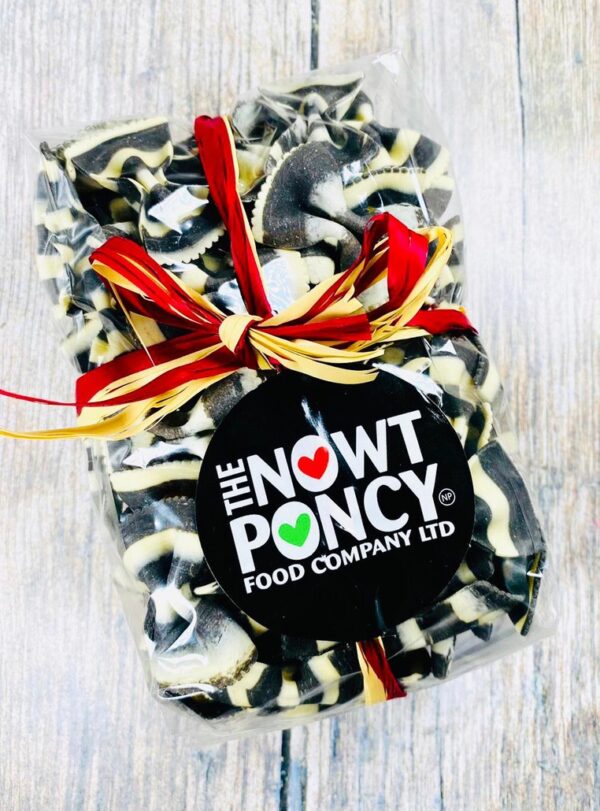 Zebra Farfalline Pasta
In Stock
£3.95
About Zebra Farfalline Pasta
About Our Supplier
We're Karen and Jools and we're on a mission! A mission to bring fabulously tasty scoff to the world that's full of all the good stuff and leaving out all the nasties… and all being Nowt Poncy!
We started The Nowt Poncy Food Company to  make cracking sauces for cooking, dipping, and pouring into any homemade dish (and along the ways we've won awards for our L'Amore É Pizza and Arrabbiata sauces) – without having to worry about the calories. No nonsense sauces which are LOVED by diet plan followers everywhere, as well as pizza lovers who prefer to make their own!
Nowt Poncy® sauces are low sugar and coeliac and vegan friendly (apart from the Big Easy Creole). Our beautiful Italian 5 colour pasta is made by a family company in Puglia and the wheat they use is grown in fields on which no pesticides are used.
We hope you LOVE our products as much as we do!
Let us keep in touch
Sign up to receive news, offers & more