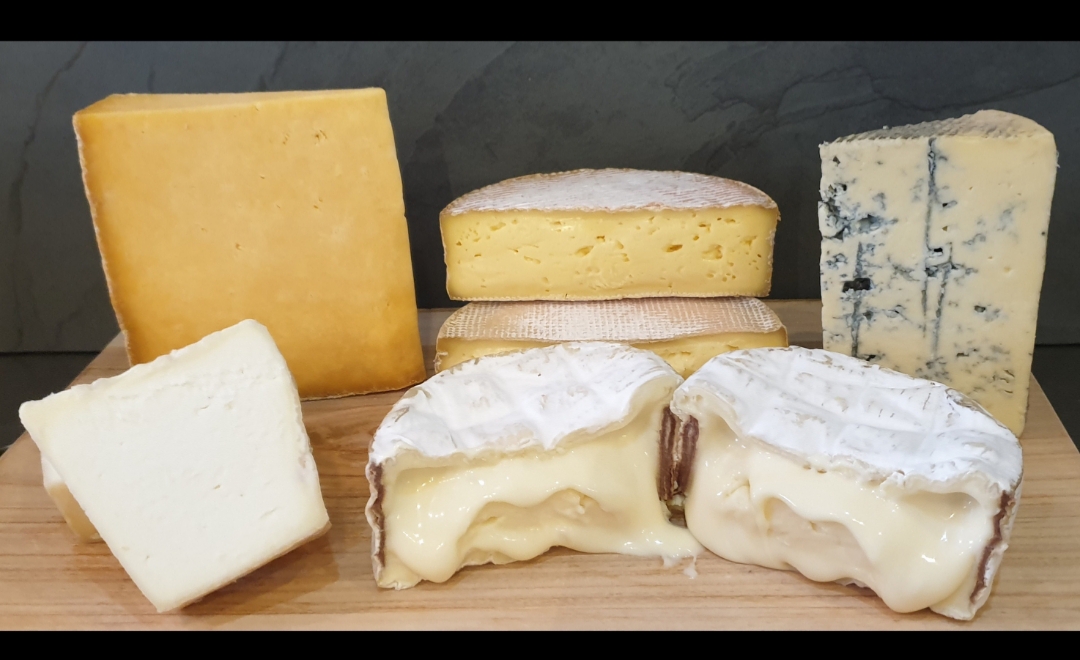 Vegetarian Selection
In Stock
£45.00
This selection includes:

250g Applebys Cheshire,

250g Cashel Blue,

Whole Maida Vale,

Whole Winslade,

Whole Sinodun Hill.

Applebys Cheshire:

A moist and crumbly hard cheese made with unpasteurised and unadulterated cows milk, from the Appleby's dairy herd, and a vegetarian rennet.
The Appleby family work closely with Garry Gray, a dedicated artisan cheesemaker, who is highly experienced and skilled in the art of cheesemaking, to create this Cheshire of distinction.
Appleby's Cheshire goes particularly well with fruit cake, figs or dates, as the acidity complements the sweetness of the fruit.

Cashel Blue:

First made in 1984, Cashel Blue® is the original Irish farmhouse cow's milk blue cheese. With a white appearance (or paste as it is technically called) when young, it turns increasingly towards a buttery yellow as it matures. Throughout this paste there is a blueing often referred to as having a marble-like pattern. The rind, which with time can develop a film of surface mould is untreated and is therefore edible.

Sinodun Hill:

Sinodun Hill is a ripened goat's cheese in a distinctive pyramid shape, similar to many French styles of goats milk cheeses.

It has a light, almost whipped texture and is a very young cheese.

Winslade:

Described as a cross between a Vacherin and a Camembert, Winslade is a matured, soft cow's milk cheese with a luxuriously rich, gooey paste and a spruce bound rind. Winslade is not washed, but uses similar moulds and bacteria to a washed rind cheese. This creates a characteristic pinky hue and dappled rind.

Maida Vale:

The rind is washed with Treason IPA from Uprising Brewery in Windsor. The West Coast IPA helps this cheese promote a tangy, punchy flavour and aroma with a buttery texture.
Let us keep in touch
Sign up to receive news, offers & more