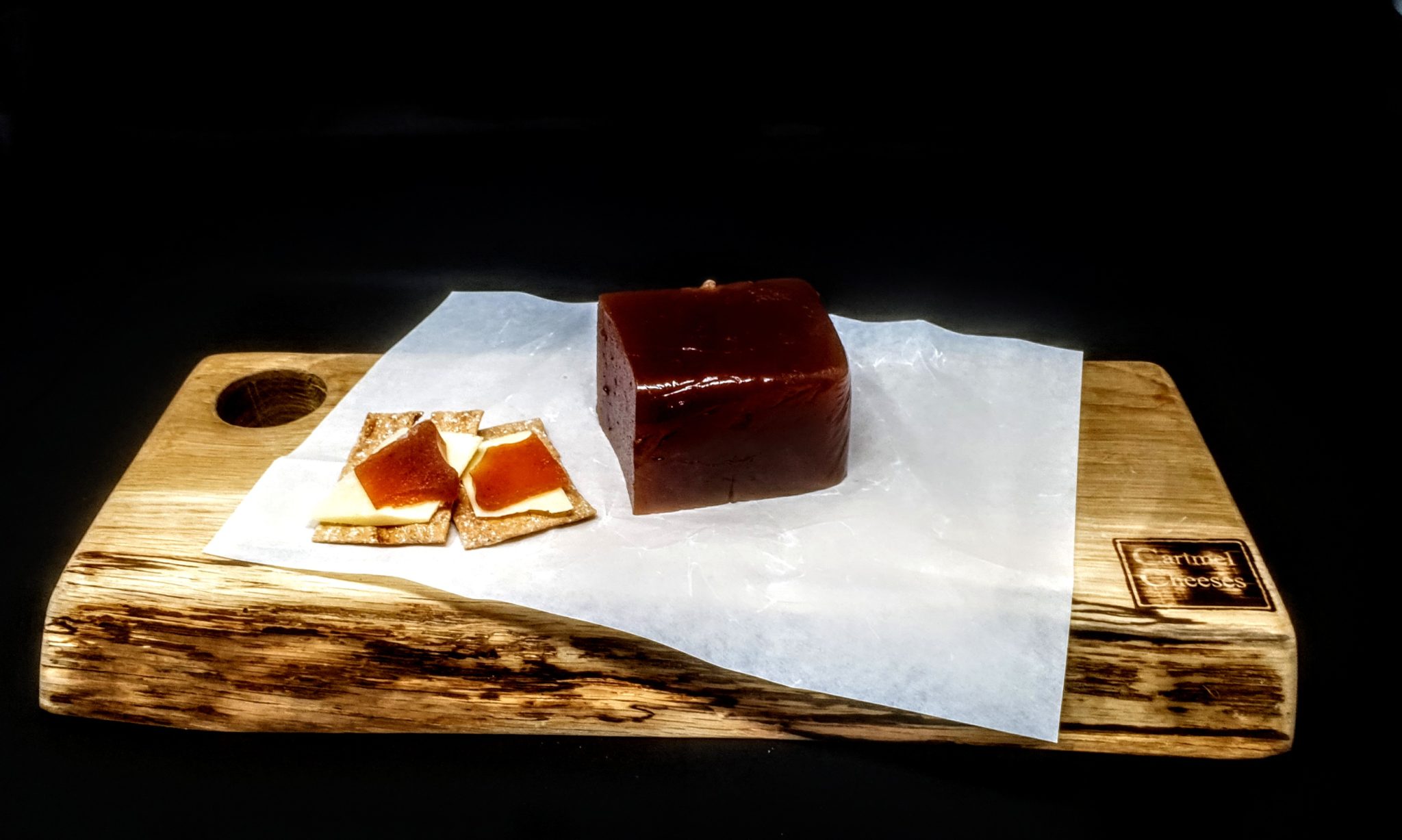 Quince Paste (Dulce de Membrillo)
In Stock
£6.00 – £30.00
Membrillo Quince Paste is a Spanish delicacy and is traditionally served with Manchego Cheese. It goes amazingly with a variety of cheeses and blue cheeses in particular.

Quince fruit is inedible raw, but once cooked it turns pink and sticky, and has a sweetly floral flavour.

This recipe is produced in the UK and uses whole fruit rather than just the juice typically used in Spanish recipes. This gives it a richer, more intense flavour and a jammy texture.
Tasting notes:
Sweet, tangy and fragrant.
Let us keep in touch
Sign up to receive news, offers & more