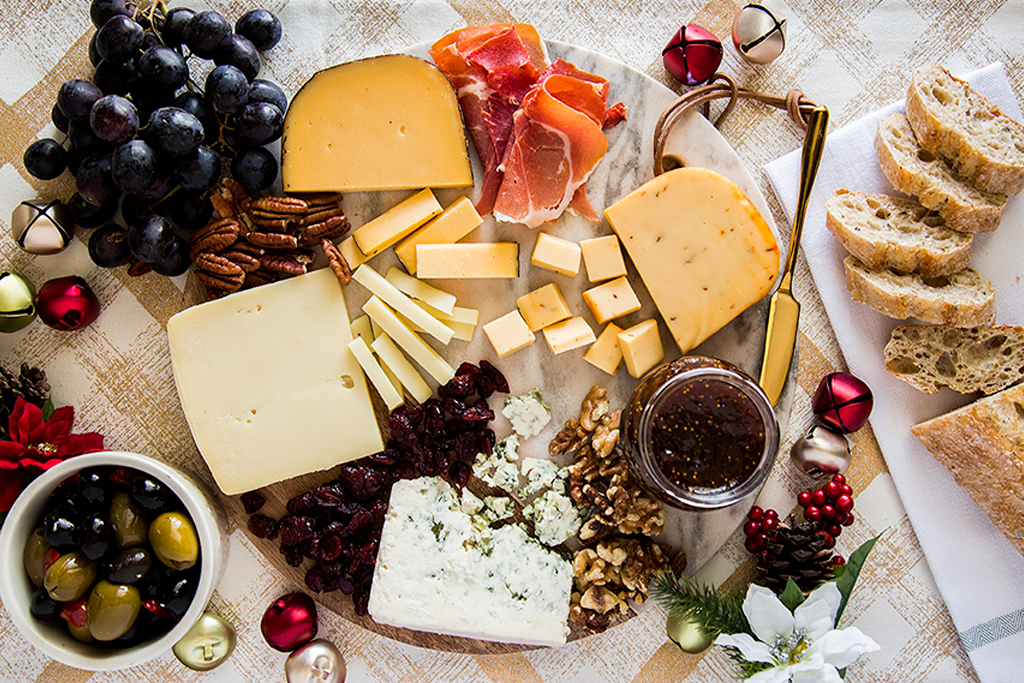 Cheesemakers Choice
In Stock
£50.00
A selection of four cheeses hand picked by one of our cheesemakers.

This months selection by Martin Gott and Nicola Robinson is:

St James,

Mrs Kirkhams Lancashire,

Stichelton,

Fellstone,

Also includes:

Wild & Fruitful Chutney,

Peters Yard Sourdough Crispbreads.
About Our Supplier
Each month we will be asking one of our small artisan producers to select their favourite four Cheeses off our counter. There choice will then be available to be purchased on the website, accompanied by a  Wild & Fruitful Chutney and a box of Peters Yard Sourdough Crispbreads.
This Months cheesemakers are Martin Gott and Nicola Robinson, makers of @stjamescheese from @holkerfarmdairy.
St James is a washed rind ewes milk cheese which is made daily from their flock of Lacaune sheep. Martin and Nicola are one of a handful of producers in the UK that make their own starter culture. The best sheep are selected and the starter is cultivated from their milk.
Once made the cheese is then washed in salt water three times a week, for a period of up to four weeks. This is what gives the cheese its very distinct orange/yellow rind.
St James is a seasonal cheese which is made March-October. The flavours vary throughout the year. The first batches are Savoury, Sweet and Mellow. Then later on into the season the flavour grows to Big and Bold but Sweet at the same time.
Their hard work and determination to making cheese is definitely in our eyes paying off. They have now won many awards for St James and we think it is well deserved.
With the current situation they have stopped production of St James and are now making their hard sheep's milk cheese Crookwheels. In these hard times we can always find a positive. Looking forward to trying these cheeses once we get back to normal.
Watch this space next month our featured cheesemaker will be Graham Kirkham, producer of Mrs Kirkhams Lancashire @mrskirkhamslancashire @gramhamkirkham
You can follow them at:
Twitter- @st_jamescheese
Instagram- @StJamesCheese
Facebook- @St.JamesCheese
Or pop over to there website at www.stjamescheeses.co.uk.
So… This months Cheesemakers Choice hamper will include:
St James, Mrs Kirkhams Lancashire, Stichelton and Fellstone.
Let us keep in touch
Sign up to receive news, offers & more