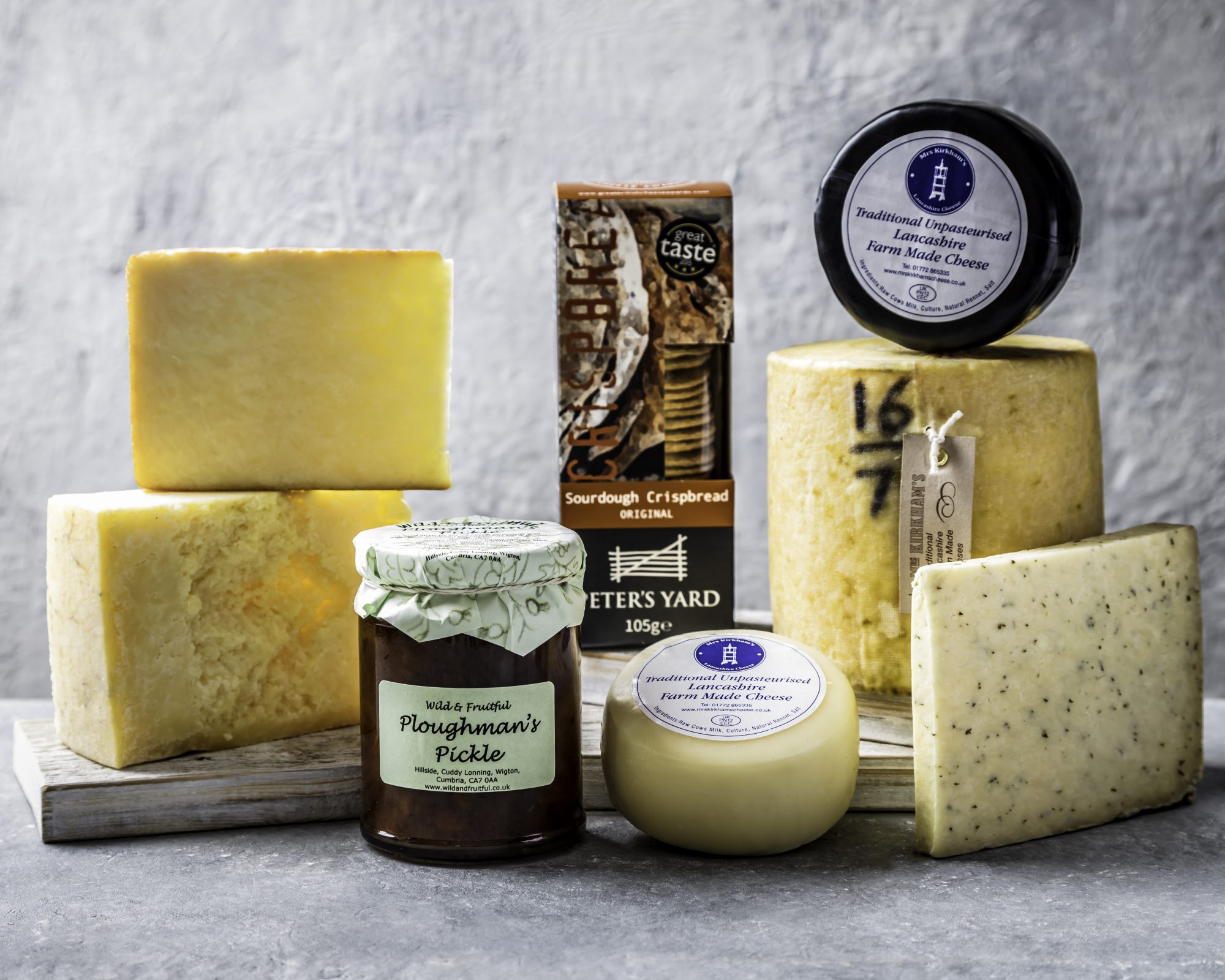 Ultimate Lancashire Cheese/Beer Selection
In Stock
£65.00
Ultimate Lancashire Selections

Ultimate Lancashire Selection Includes:

Ultimate Lancashire & Beer Selection:

Showcasing the very best Lancashire cheese and beer, this selection features a variety of Mrs Kirkhams famous Lancashire cheese perfectly accompanied by 3 amazing beers from Unsworth Yard Brewery in Cartmel, South Cumbria (was North Lancashire and still is for many).

The Mrs Kirkhams Lancashire cheese selection includes:
Baby Lancashire, 2 x Wax Truckles, Smoked Lancashire, Garlic & Parsley Lancashire.

The beers are from Unsworth Yard Brewery in Cartmel:
Lost Wolf: A dark, red-brown ale with a rich malty and chocolatey bitterness. ABV: 4.5%.
Land of Cartmel: A traditional pale ale with a sharp, grapefruit finish built on complex malt flavours. ABV: 3.7%.
Cartmel Penninsula: An English Bitter. Mellow with a sweet, slightly caramel finish at ABV: 3.8%.
This is the perfect gift for any true aficionado of Lancashire cheese. A great selection of Mrs Kirkhams famous Lancashire cheeses, with a jar of local chutney and some artisan crispbreads from Peters Yard or replace the chutney and crispbreads with 3 bottles of Unsworths Yard Brewery Ales.
Let us keep in touch
Sign up to receive news, offers & more