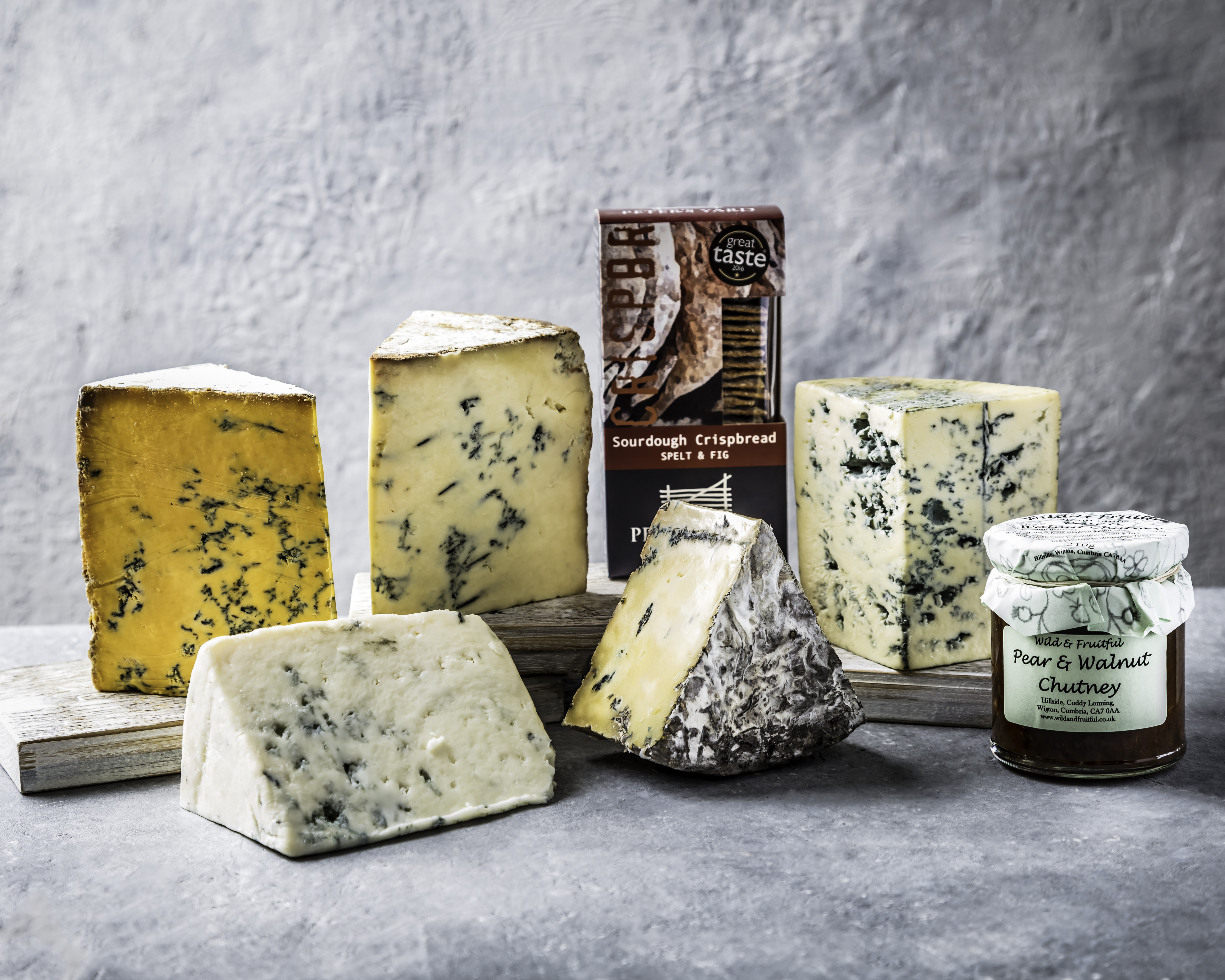 Ultimate Blue Selection
In Stock
£50.00 – £75.00
If you love blue cheese then this is your dream come true. This selection highlights some of the best artisan blue cheeses produced in the UK and Ireland.

The selection includes: Colston Bassett, Shropshire Blue, Cashel Blue, and Beenleigh Blue.

This also includes: Peters Yard Crispbreads and a jar of Wild & Fruitful Chutney.
A dream come true for any aficionado of blue cheese. This selection showcases the best blues from the UK and Ireland, and is partnered with a Wild and Fruitful chutney and some artisan crispbreads from Peter's Yard.
Let us keep in touch
Sign up to receive news, offers & more