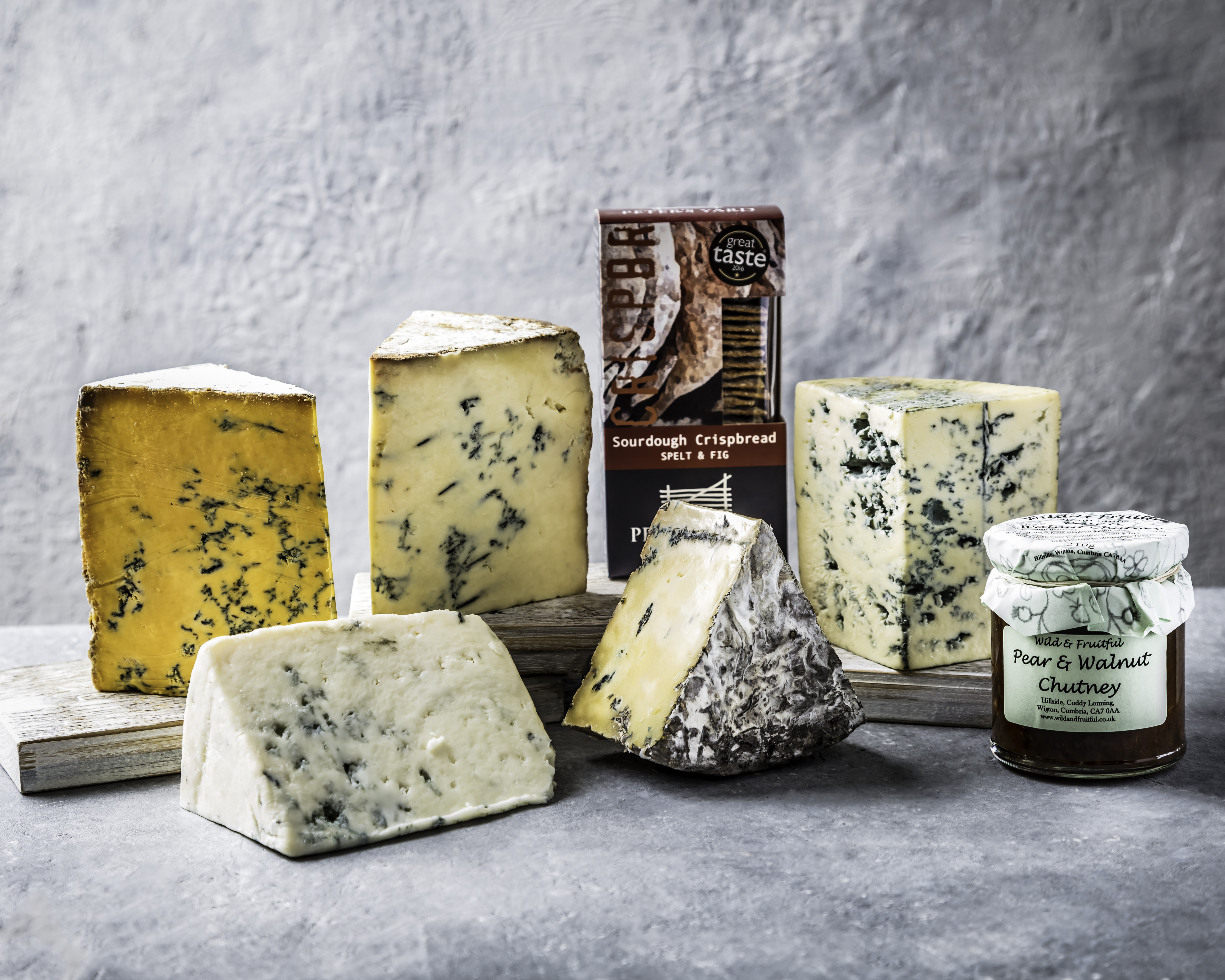 Ultimate Blue Selection
In Stock
£50.00 – £75.00
If you love blue cheese then this is your dream come true. This selection highlights some of the best artisan blue cheeses produced in the UK and Ireland.

The selection includes Colston Bassett, Shropshire Blue, Cashel Blue, Beenleigh Blue and 1 x Cheesemongers Choice.

This also includes Peters Yard Crispbreads and a jar of Wild & Fruitful Chutney.
A dream come true for any aficionado of blue cheese. This selection showcases the best blues from the UK and Ireland, and is partnered with Pear and walnut chutney and some artisan crispbreads from Peter's Yard
Let us keep in touch
Sign up to receive news, offers & more