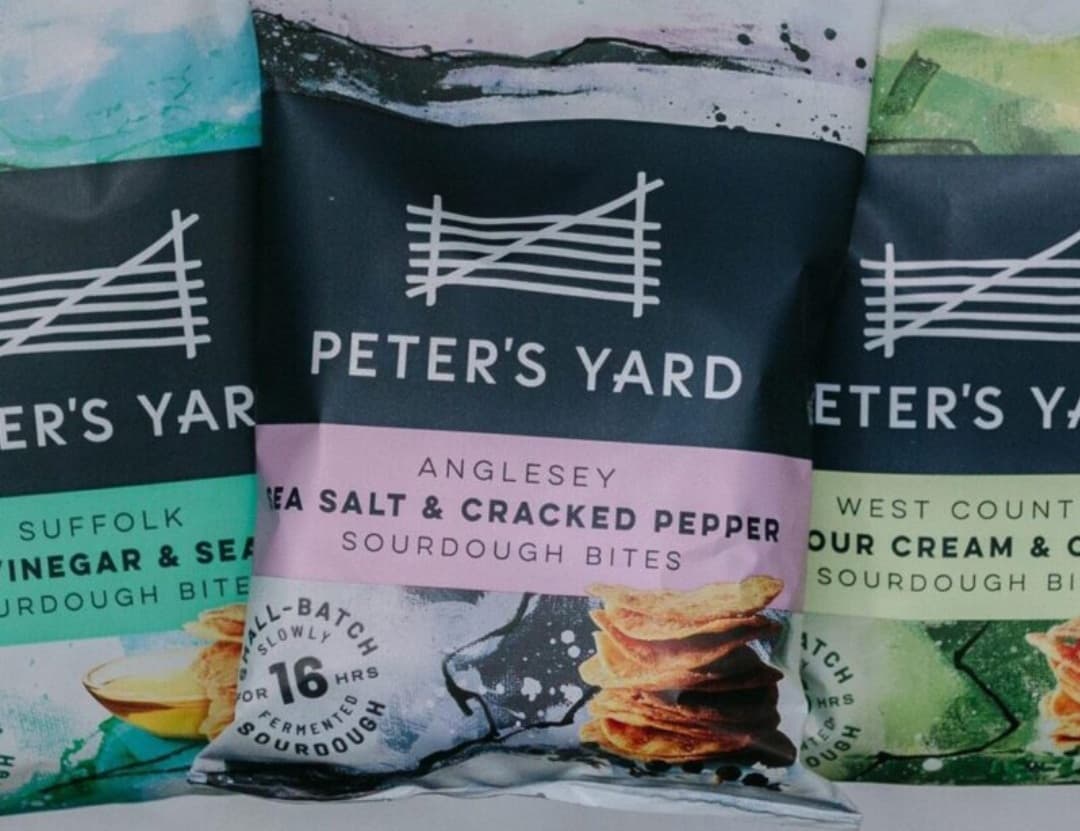 Peters Yard Sourdough Bites
In Stock
£2.35
About Peters Yard Sourdough Crisp Bites

Made using their signature sourdough starter, thats slowly fermeted for 16hours. Crafted from shipton Mill Flour, the are hand baked and richly flavoured.

*Suitable for Vegans
About Our Supplier
Made in the UK to an authentic Swedish 'knäckebröd' recipe, Peters Yard use only simple, natural ingredients including Shipton Mill organic flour, organic fresh milk and their precious sourdough.
Knäckebröd has been a staple part of Scandinavian cuisine since the 1500s and is the perfect partner for a whole host of toppings – from salmon to cheese to jam.
Crispbreads are also naturally high in fibre and low in sugar, making them perfect for a light meal at any time of day.
Let us keep in touch
Sign up to receive news, offers & more