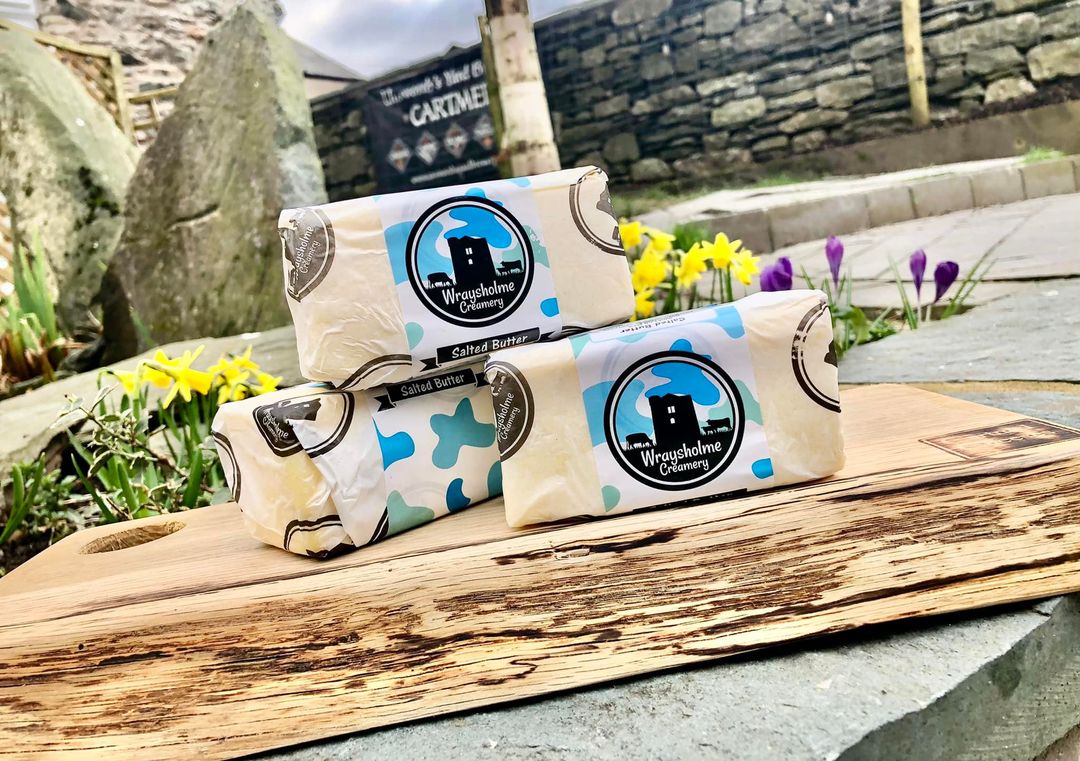 Butter- Wraysholme Creamery
In Stock
£3.15
About Wraysholme Creamery Butter

⁹Made just a mile down the road in the village of Flookburgh.

The high butterfat of their cows creates rich creamy milk and ice cream, the milk is pasteurised, making a creamy butter.
About Our Supplier
Wraysholme Creamery is based at Wraysholme Tower Farm and is owned by the Morris family. Paul Morris has made his dream into a reality and is now proudly producing a range of dairy products using their own fresh milk produced by a herd of 80+ Pedigree Holstein Friesians.
Let us keep in touch
Sign up to receive news, offers & more